Plastic clear PET oil cartridge pen vape clamshell
1.Plastic clamshell packaging has a good sales display effect because the contents of the packaging are visible,and it is widely used in the production of packaging .Plastic clamshell packaging is made of transparent material,generally we will choose PVC and PET material .At the product terminal,paper cards are generally hung on the shelves .The product styling is clear at a glance,in line with current consumer consumption patterns.Using plastic clamshell packaging for irregular products,the appearance of special-shaped products can be more neat and beautiful,and it's more convenient store and transport.It doesn't need additional cushioning materials are reqired.
Description of plastic clamshell packaging
Size :Suitable 0.5ml vape cartridge /customized
Color:Transparent
Sample :Freely
Sample time :2-4 working days
Features:Durable/ stackable
Mass production time :Depend on your quantity ,generally it takes about 7-10 working day
Variety products:Blister tray / plastic clamshell packaging /clear plastic box /plastic cylinder box /plastic face shield etc.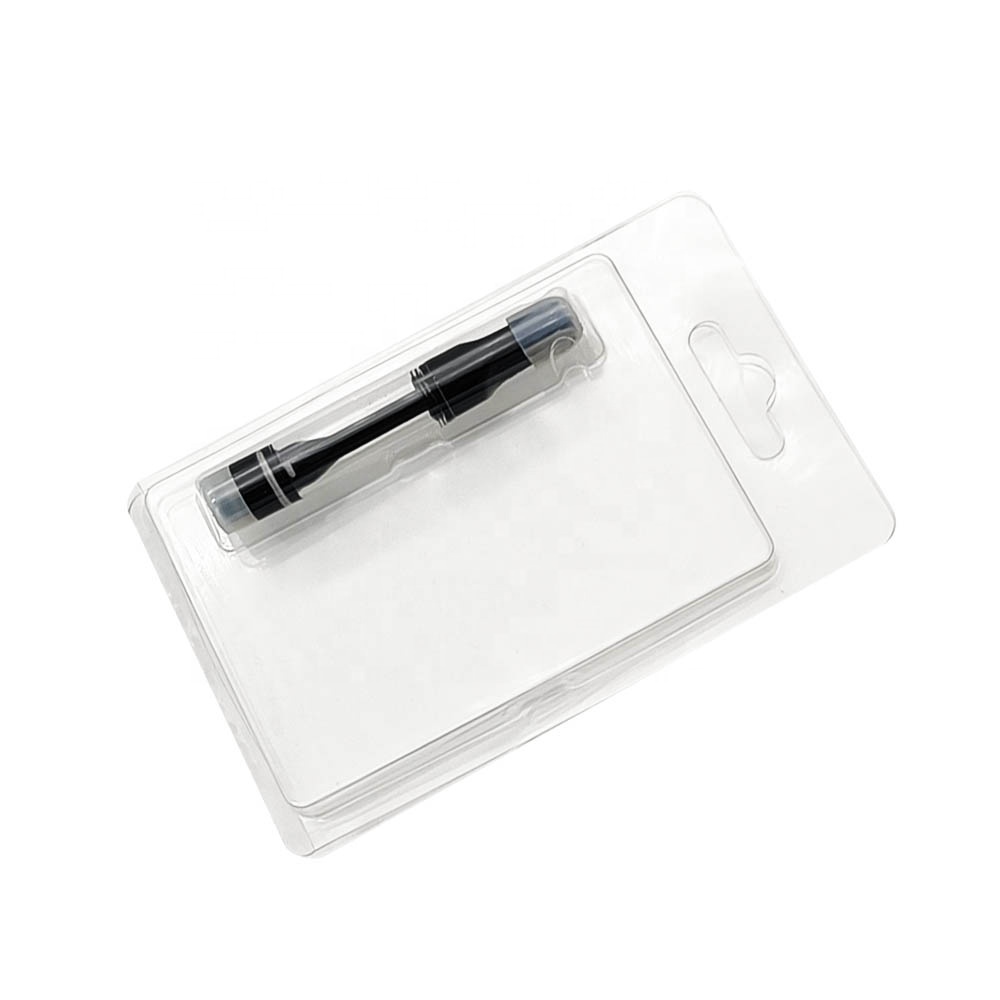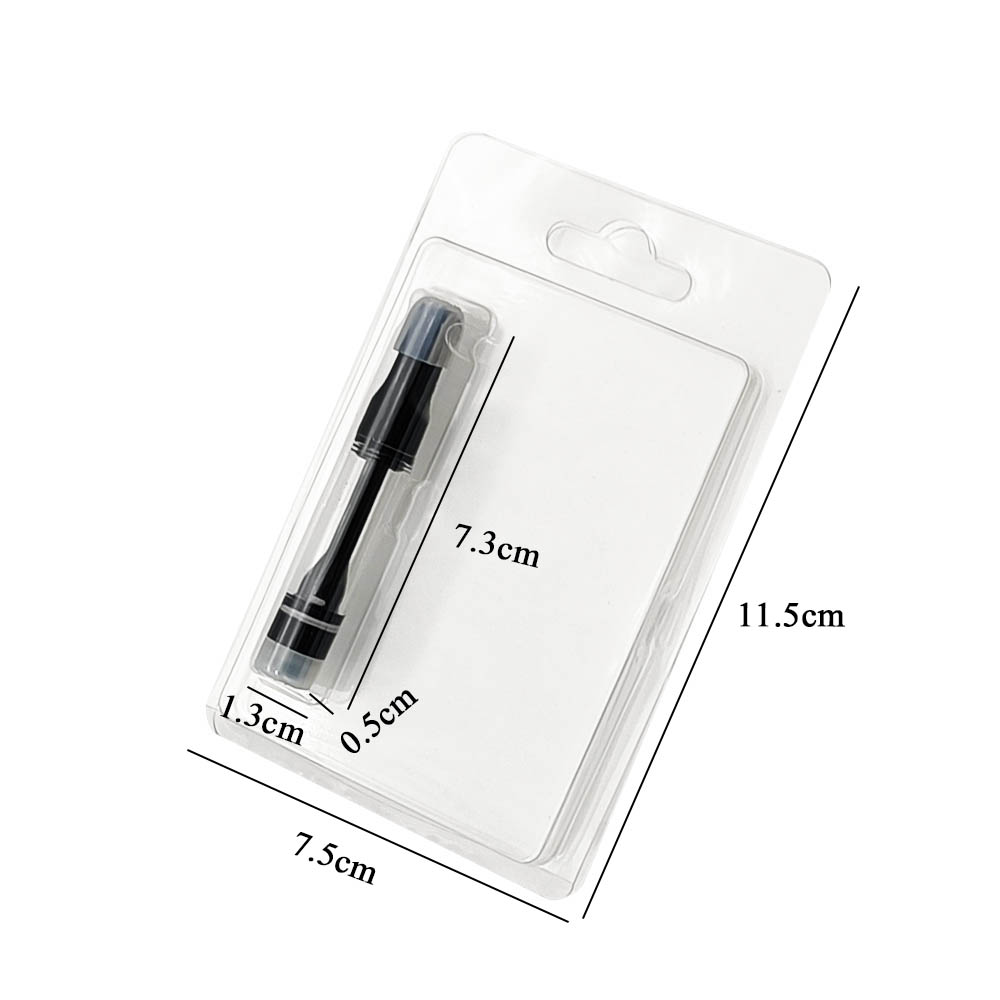 2. Multi type blister packaging for your reference: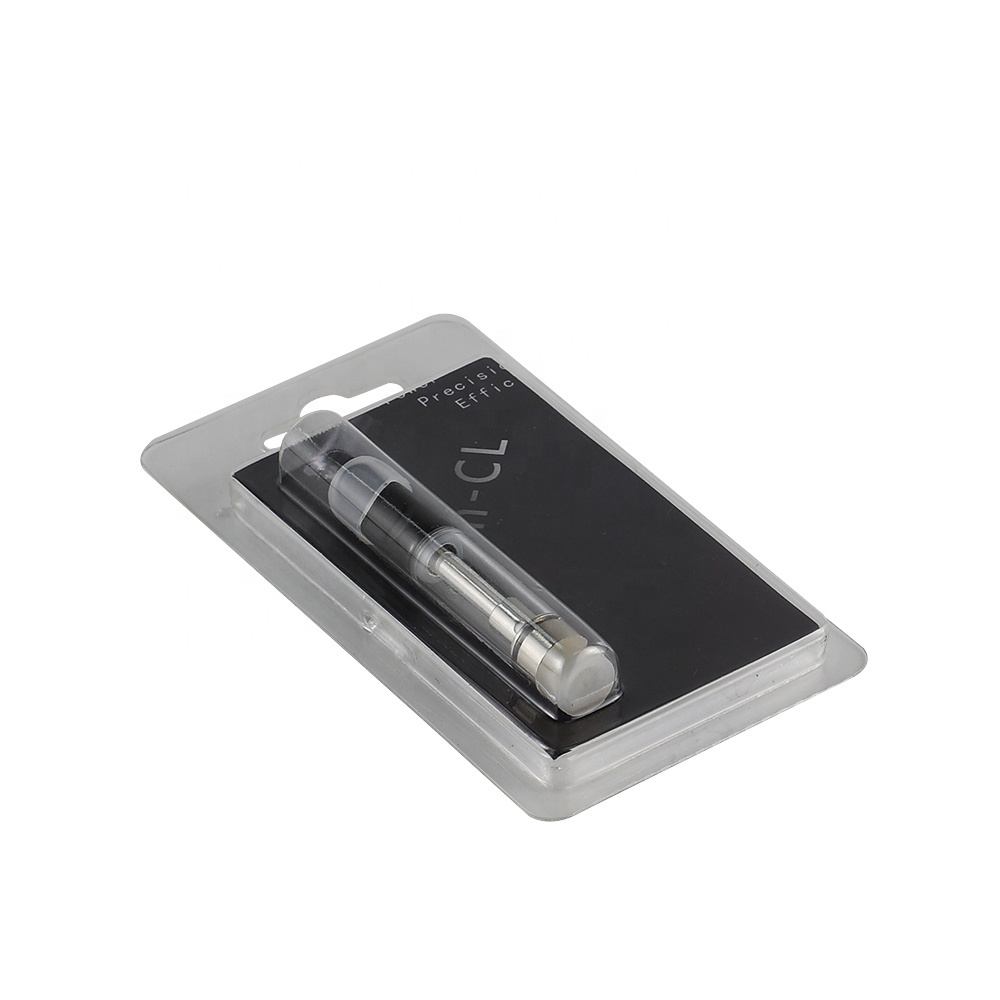 1ml vape pen clamshell packaging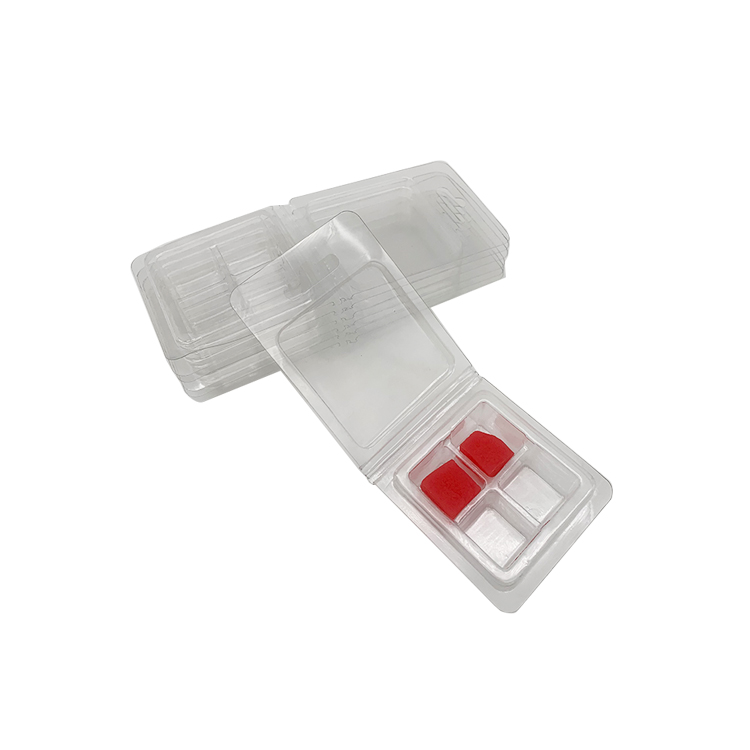 Wax melt clamshell packaging
A clear appearance can better display the vape cartridge products and give customers a more intuitive experience. Generally, we will choose clamshell blister packaging as the packaging of our products. This is our first choice. Clamshell blister packagingl can be displayed directly on the product shelf. Plastic clamshell packaging work with cardboard blister cards more perfectly.We offer all kinds of blister packaging ,our main is custom blister packaging to meet the needs of different customer requirements.
3:Different types of blister packaging :
1)Plastic clamshell packaging :Blister clamshell packaging can be divided into double blister packaging and tri-fold clamshell .
Blister packaging is a unique packaging product. The appearance of the product is protruding and has a three-dimensional effect, and what is produced is the contour of the packaged article.
Blister packaging is mainly used in toys, stationery, electronics and other products. The main advantage of using blister clamshell packaging is to reflect the uniqueness of the product.

2)Blister tray:Blister insert tray are packaging products with flat grooves.
Plastic blister tray generally belong to outer packaging. The effect of insert tray packaging is to protect and transport the loaded items. Moreover, this type of packaging can also be stacked and used, mainly for electronic components, food, fruits and other items.